Body-Buildings, the film directed by Henrique Pina that brought together six of the most renowned Portuguese choreographers – Tânia Carvalho, Vera Mantero, Victor Hugo Pontes, Jonas&Lander, Olga Roriz and Paulo Ribeiro – is now part of Filmin streaming platform catalogue.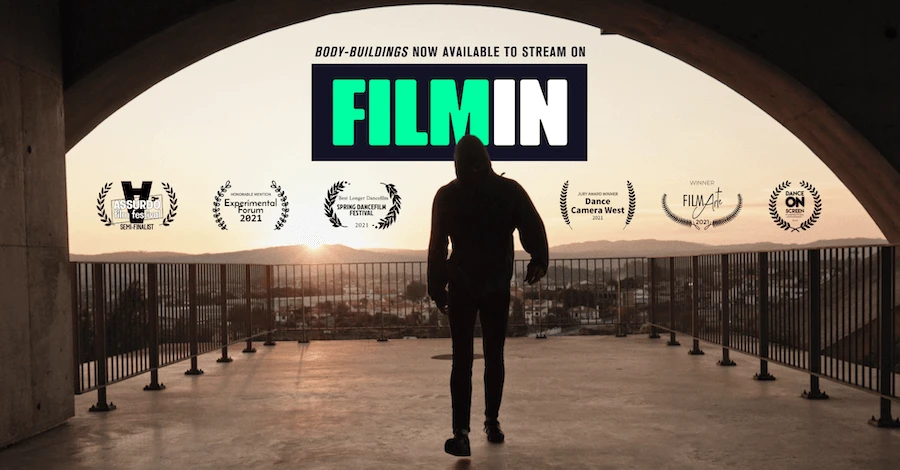 Nearly two years have past since it started circulating through various film festivals, from Los Angeles to Seoul, having won awards in the United States of America, Spain and Austria.
Now, the film that had more than 16,000 spectators when it premiered on television, on RTP 2, is available for the entire Portuguese territory, via the link
https://www.filmin.pt/filme/body-buildings
It is a long international journey that ends, but a new chapter that begins in the life of this film.