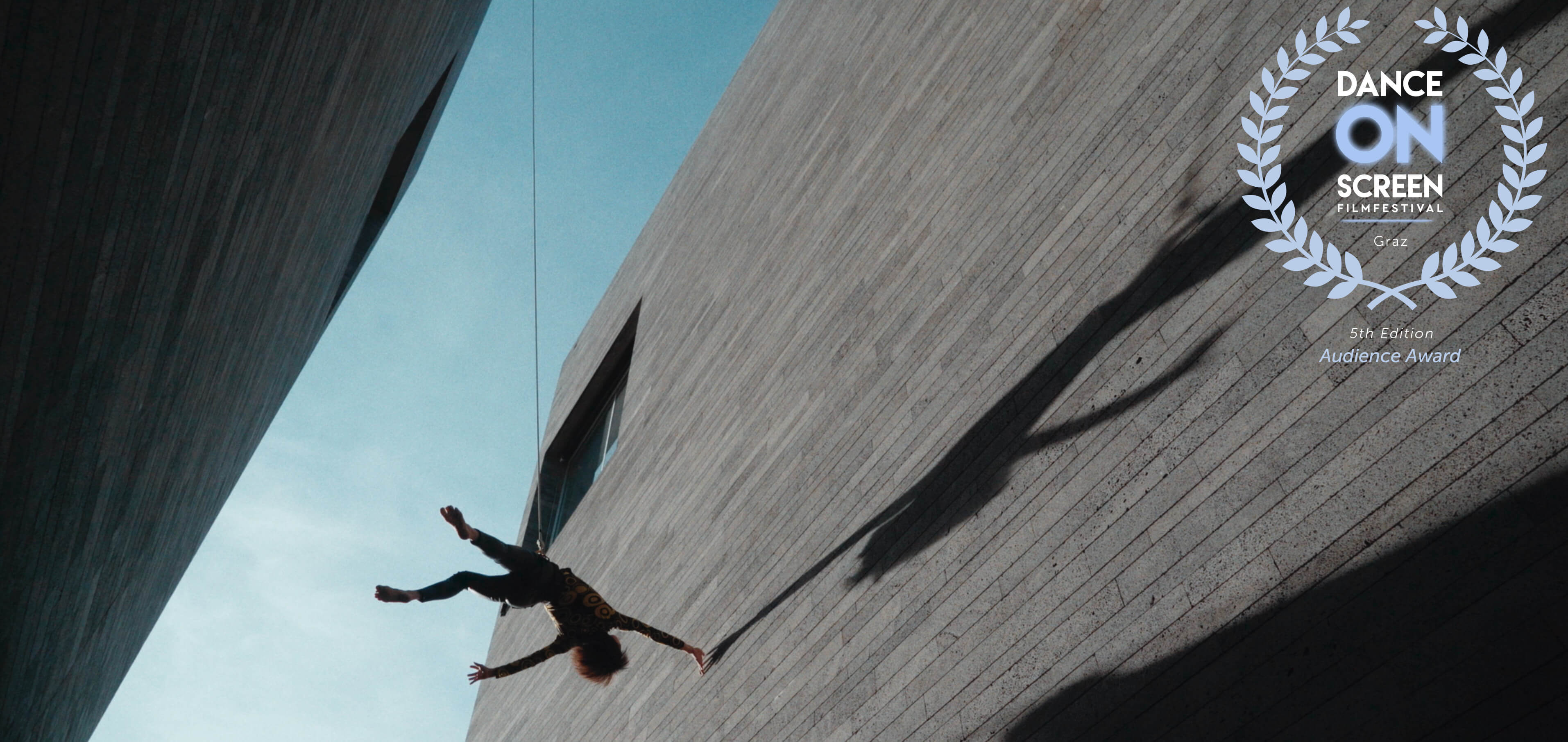 On June 18th, two of Body-Buildings producers, Henrique Pina and João Miguel Couto Duarte, traveled to Graz, in southern Austria, where the Dance on Screen film festival was taking place.
The Portuguese film, produced by Moonway Films, being the festival's special guest, was screened for three days. The presence of the two producers opened the opportunity for a Q&A session with the audience, on the night that marked the film's Austrian premiere.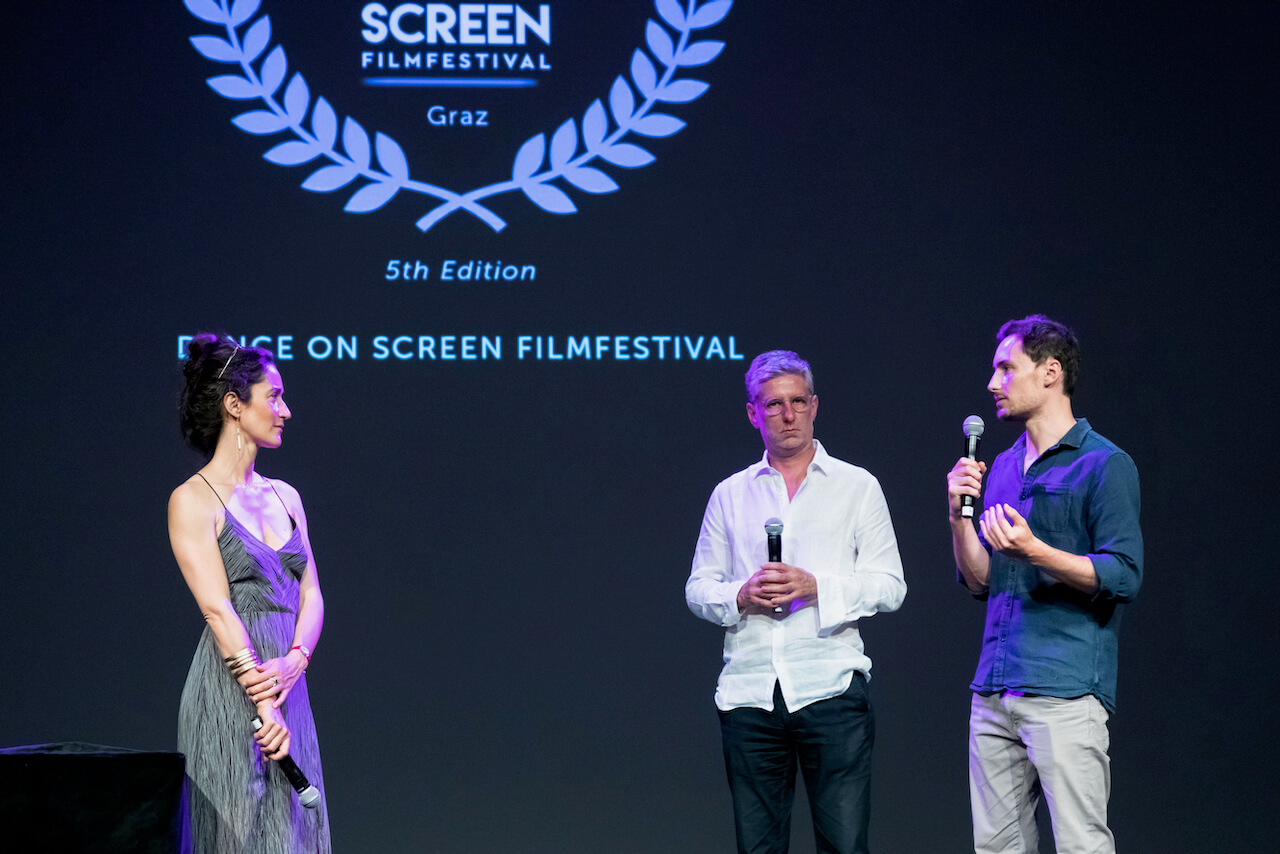 Body-Building's "Dusk" was the most voted by the public
Due to the festival's criteria of only including short films in its programming, Body-Buildings was screened in six parts. On the first day, the giant screen of the Orpheum Theater played the excerpts "Beast" and "Tame", with choreographies by Victor Hugo Pontes and Jonas&Lander, respectively.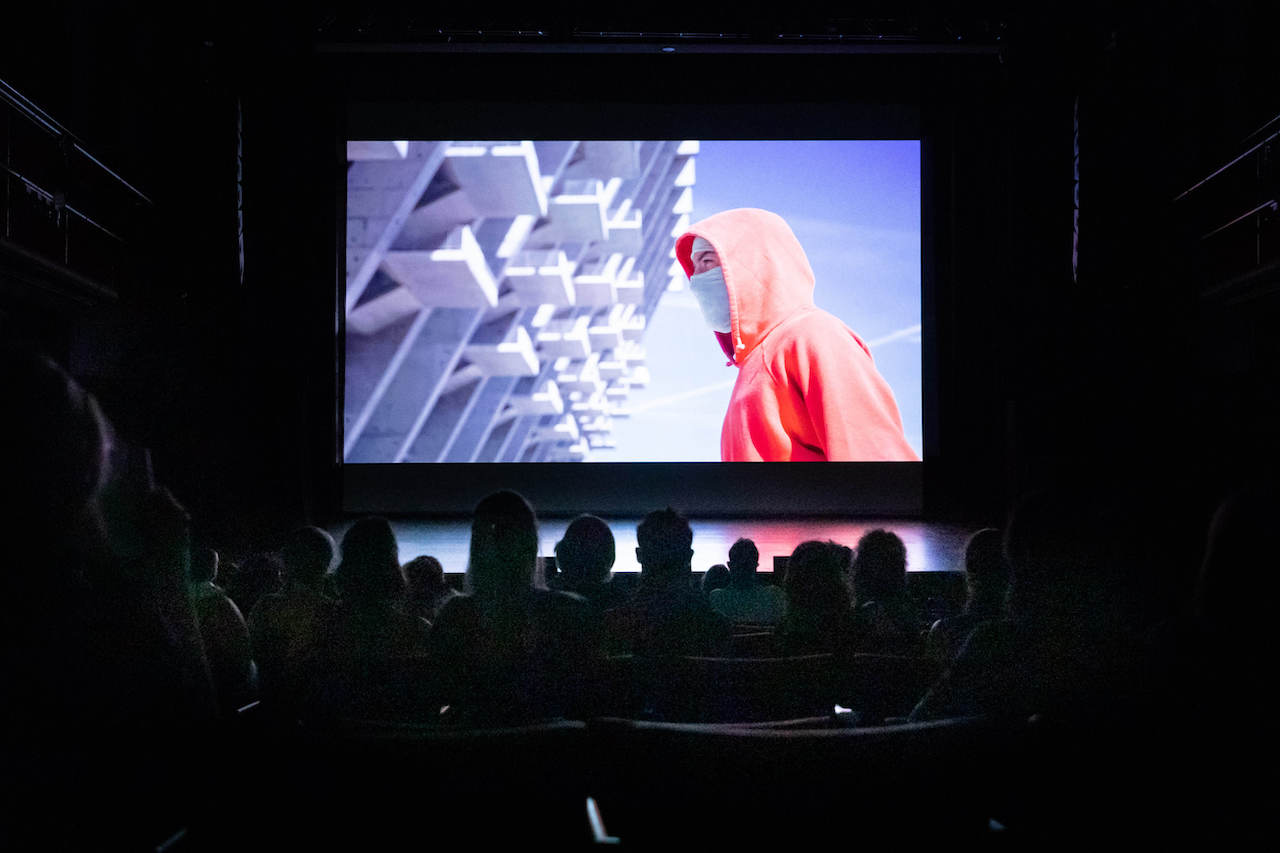 The following day, June 19, the segments "Dawn" and "Dusk" were screened, with choreographies by Vera Mantero and Olga Roriz, respectively, the latter becoming the most voted film among the 50 shorts programmed by the festival.
The closing session of the 2021 edition of Dance On Screen Film Festival featured excerpts whith the choreographic creations by Paulo Ribeiro – "Memory" – and Tânia Carvalho – "Void".
The Portuguese film production company Moonway Films thanked the festival directors, Valentina Moar and Marco Schretter, for this special invitation, as well as all the Dance On Screen viewers who voted for their work.
This is already the fifth international recognition given to the film Body-Buildings, after having received the Outstanding Achievement award at Dance Camera West festival (Los Angeles), Best Documentary award at FilmArte festival (Madrid), Best Longer Film award at Spring Dancefilm Festival (Barcelona) and an Honorable Mention at Experimental Forum (Los Angeles).
You can watch the film's trailer here.