The prestigious international film festival Le FIFA, which takes place in Montreal, in the province of Quebec, Canada, announced its official program on the 26th of February.
Among the selected works is the Portuguese film Body-Buildings, produced by Moonway Films and directed by Henrique Pina.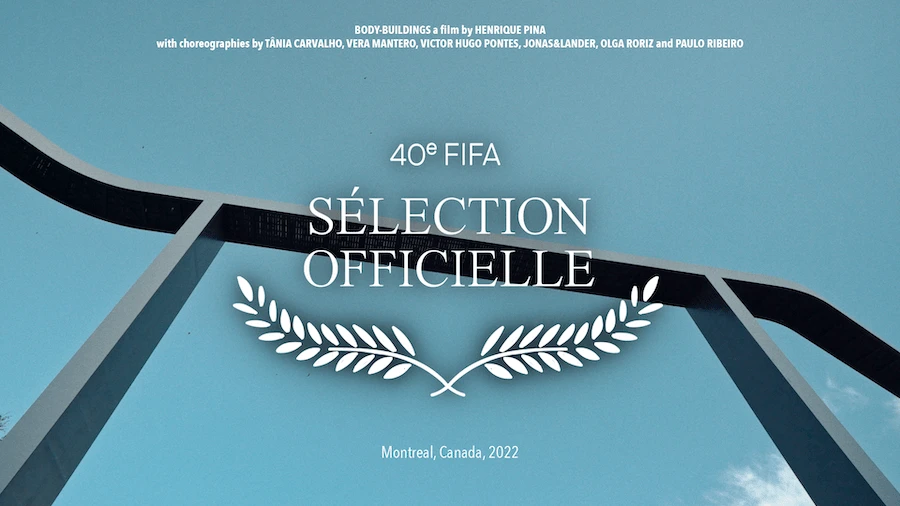 Premiered in January 2021, in Los Angeles, the film thus continues its international circulation, being now shown on March 26, at 2 pm, at the Canadian Center for Architecture.
For more information about the festival, head over to its official website here.